Any parent of small boys has experienced the late night Stomp 'n Howl when their unsuspecting bare foot made contact with a rogue matchbox car in the dark. While this rite of passage cannot be avoided, you can lower its frequency with this DIY Matchbox Car Garage spotted over at A Lo and Behold Life. Start your engines, because this simple storage solution does double duty as wall art that's sure to please your future Formula 1 racer.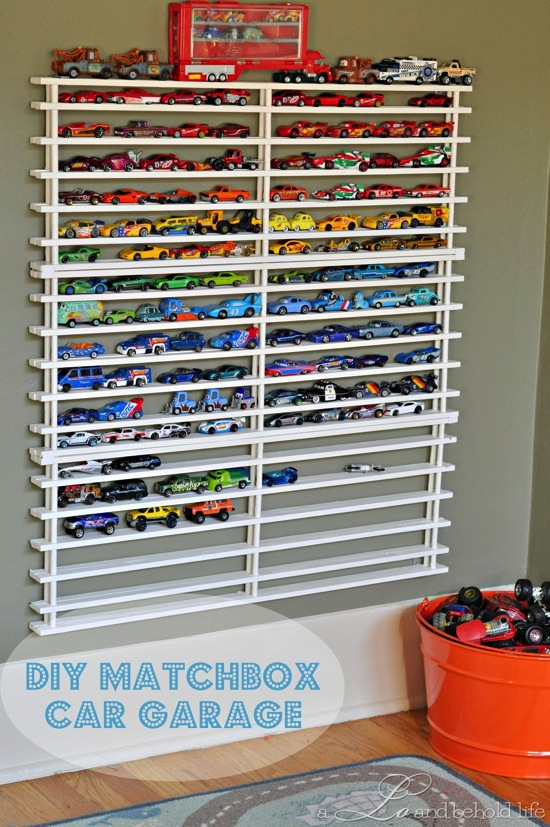 According to Lo, her DIY Matchbox Car Garage ranks as Easy for Beginners. Plus it's super affordable at under 50 bucks.
For other kid-friendly storage ideas like this one, be sure to check out our Baby & Kids and Storage & Organization galleries.