Fall is here and with it comes the season of entertaining. A stylish centerpiece can set the scene for an inviting table for hours spent around a meal with plenty of stories and laughter. This DIY Painted Wood Table Runner makes an attractive focal point that can host a series of seasonal settings. Follow Roeshel's tutorial on how to transform a spare piece of scrap wood into an attractive addition to your table decor.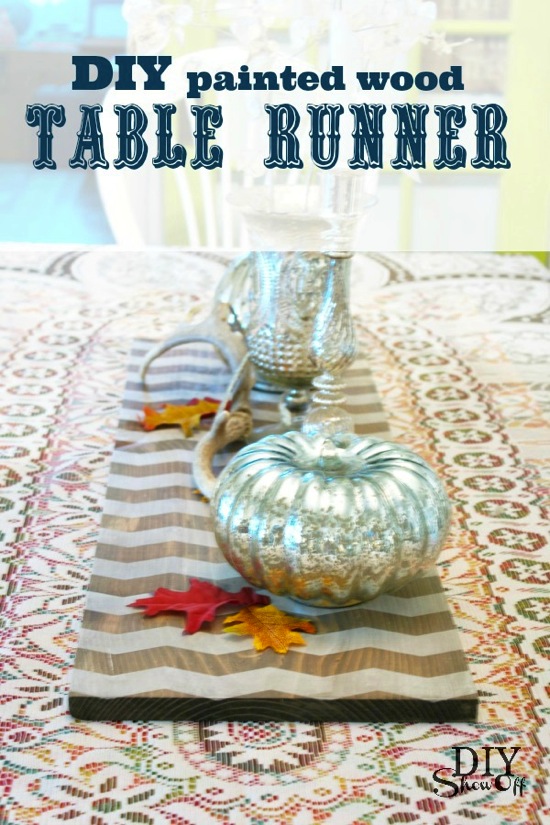 Using FrogTape Shape Tape simplifies the task of designing the chevron lines. Paint and stain complete the job. When you are finished, your table will have a clean, finished look that grounds the setting beautifully.
We'll keep this DIY Painted Wood Table Runner in our Entertaining, Paint & Stain galleries.