Today's feature could be plucked from the pages of a fairy tale. This DIY paper wisteria backdrop, created by Kathryn Godwin (and showcased on the Ruffled blog), would make a dazzling focal point for any number of events.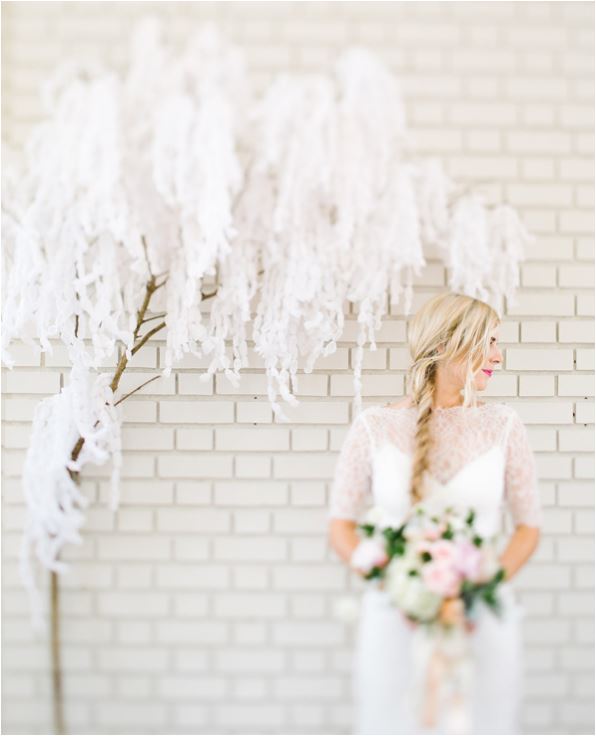 Kathryn uses real tree branches and crepe paper streamers to fashion this custom, unique backdrop for a wedding, baby shower, nursery, anniversary celebration…the list just goes on from there. You can find the full tutorial for this DIY paper wisteria backdrop at Ruffled.
Filing this project in the Entertaining and Paper Projects galleries.