Autumn has arrived which means we'll soon be rotating our full length jeans to the front of the wardrobe. Of course, we always like to freshen our look with some new additions. With animal prints taking the fashion world by a storm, one way to get with the trend is with this pair of Printed Jeans spotted over at Emerja Design and the nod to the popular cheetah print.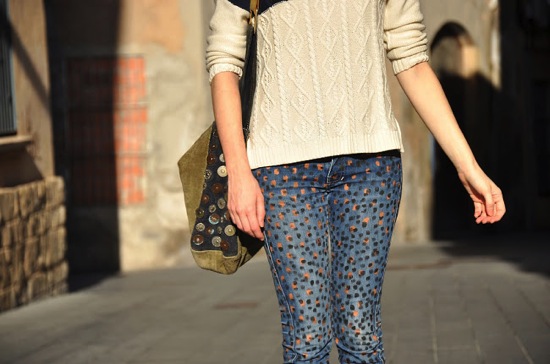 Acrylic paint is all you need to revive last year's favorite duds. Of course any pattern and color will do. You could even try this with a purse or scarf to give it a little extra pizazz. Bring out your inner fashionista with these Printed Jeans, and see if you don't walk with an extra spring in your step this fall.
Look for this link in our Clothing & Accessories gallery.