In today's Daily DIY, Julie Chai gives a basic tutorial on how to customize a ready-made window box into an Easy Access Planter in three simple steps. So if you're a fan of edible gardens, or if you just want to have a few home grown greens on hand for salads and fresh flavored meals, this project is for you.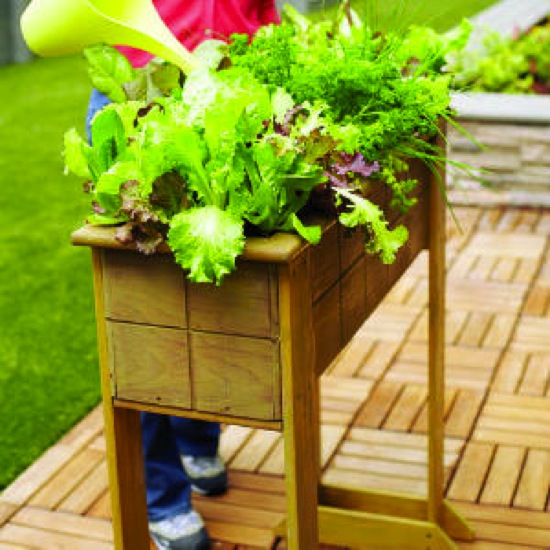 This idea can be yours in an hour or two with minimal materials. The ready-to-go redwood planters available at the local nursery are well-made and will last for years. As an added bonus, many stores put these items on sale in the fall in order to move inventory. Total cost can easily run less than $50 each. With that said, why not have two?
Look for the link to this DIY Saladbox tutorial in our Garden gallery.