Our relationship with Anthropologie is the classic story: we love their collection but shake our heads in dismay at the prices. Such is the case with their zinc letters, but look to Jones Design Company for the how-to on making your own DIY Faux Zinc Letters for less.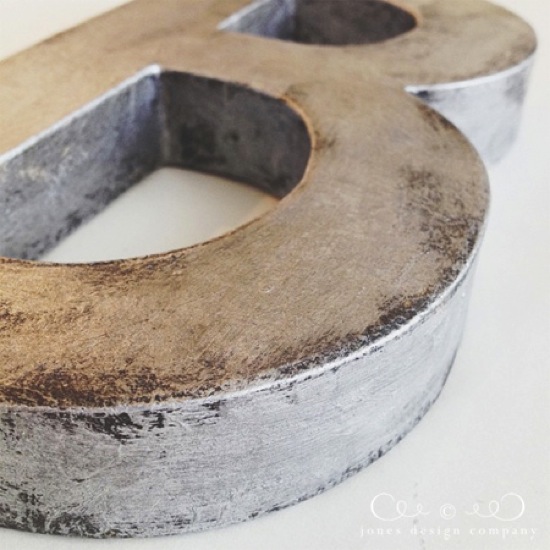 The list of tools is short and sweet, available at your local hobby store. Just a craft letter, metallic paint, black paint and a paintbrush, and voila you have your own lookalikes, we love it!
You'll find the link on these DIY Zinc Letters in our Craft Ideas gallery.