Sleek, sophisticated snakeskin – it's so very glam. Today we turn our attention to a Duct Tape Snakeskin Tray that we're pleased to say is the very essence of creative thinking. We love using imagination to make the ordinary extraordinary, as Megan of Honey We're Home does just that.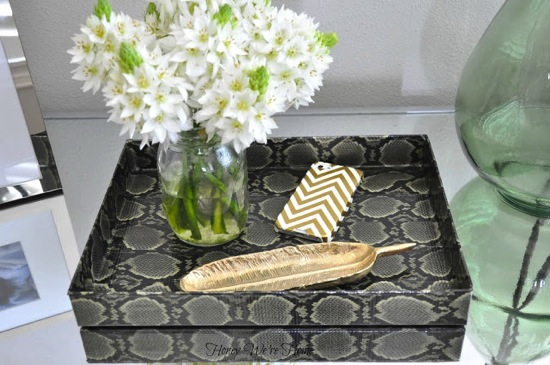 Any guesses on how much you might pay for a similar piece in a home decor store? Now you can achieve this super sassy look in a short time for very little cost. With so many patterns available we know you'll find a ton of ways to enjoy a few duct tape projects of your own. Each roll is just a couple of bucks. You can easily make your own Duct Tape Snakeskin Tray in a half an hour apiece.
We'd like to thank Megan at Honey We're Home for this clever idea. We'll store this in our Craft Ideas gallery!