For years Good Housekeeping has shown us how to reinvent the ordinary, and they've done it again with this clever Shutter Side Table. Cute and fashionable, this little piece gives a wink from every angle. Just looking at it makes us want to hit the salvage yard. We always love when the unusual replaces the usual, and transforming repurposed window coverings is a simply splendid example of how to change it up.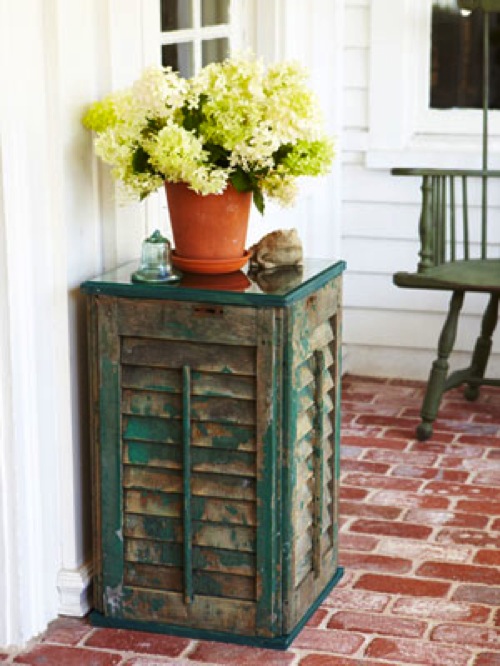 Only 4 ingredients needed here: shutters, art canvas stretchers, screws and a piece of glass and you're on your way. A few hours and about $40 should cover it, with instructions supplied by Good Housekeeping. You can find this project archived in our Home Decorating gallery.
What say you? Where will your Shutter Side Table go? In the foyer, on the patio, or in the guest room?