Geometry still reigns supreme in interior design and textiles right now. We thought we'd seen it all but leave it to HGTV to up the ante with this Geometric Upholstered Door. Incorporating multi toned vinyl, tacks and eye-catching shapes, this takes inspiring DIY to a whole new level.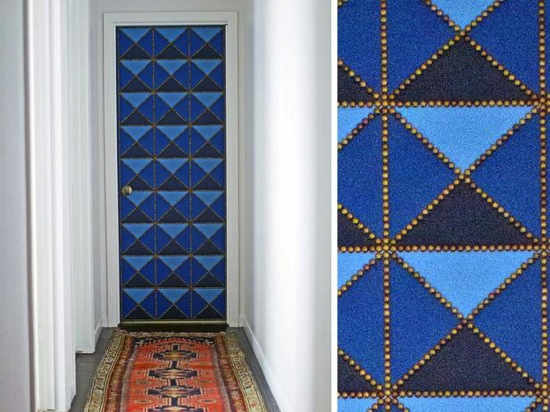 If you have a solid core door to start with, you are already well on your way. Best not to use hollow core here, as your tacks will be much more secure with something to grab onto. Remarkably inexpensive, a Geometric Upholstered Door like this one can be done for under $50.
Look for this tutorial in our Cabinets + Doors gallery under Home Improvement.