The dilemma: you need new cabinet doors, but the you have a small budget. Solution: make your own. We spied this tutorial on How To Make Your Own Cabinet Doors over at Beneath My Heart that puts a fresh faced look totally within reach.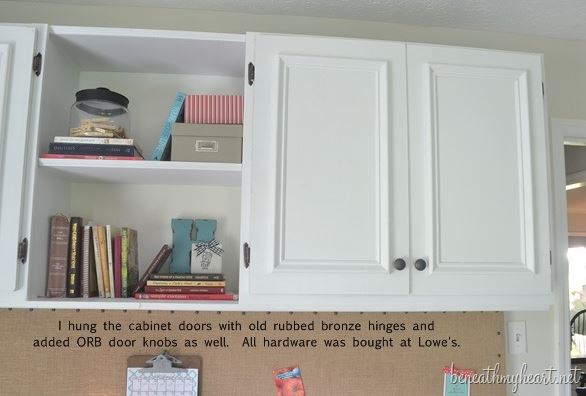 We have to give Traci props for her clear pics and instructions. For a project size like hers, she was able to pull off 9 doors with hardware for less than $100. Measure carefully and save time by having your wood precut when you purchase. With that time saving tip, you can Make Your Own Cabinet Doors in a weekend, hung and done.
We'll file this in our Cabinets + Doors Gallery under Home Improvement Thanks, Traci!