Well designed wood furniture stands the test of time. If you have a favorite piece that happens to suffer the misfortune of outdated stain, we hear your cry for help. Today we take a look at How to Refinish a Table. Kim at Sand and Sisal had a beloved kitchen table with an unattractive orange-y oak that was begging for new life. She documented her table transformation and lived to tell the tale.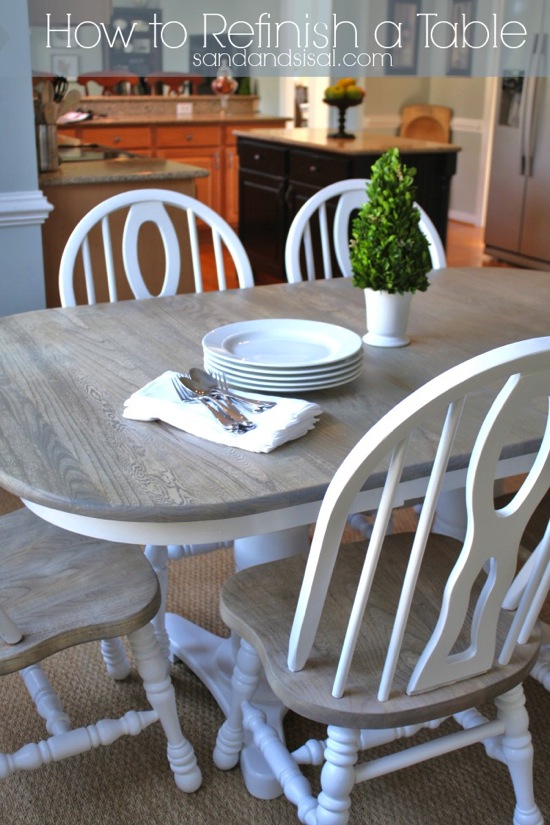 Armed with an orbital sander and other necessary DIY supplies, a weekend warrior can achieve grand results with some elbow grease.
See this tutorial on How to Refinish a Table and others like it in our Paint & Stain and Furniture Makeover galleries. Great job Kim!