Looking to freshen a wood paneled space, but don't want to completely cover up the grain and texture with a solid paint? Rachel recently revamped her home's attic space, and gives readers a tutorial on how to whitewash wood on her blog, Maison de Pax.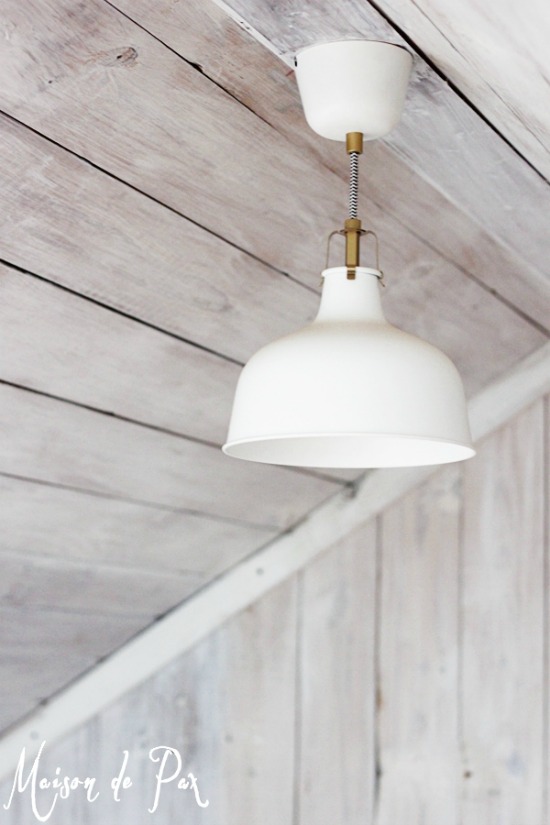 With a low ceiling, minimal natural light, and lots of planks, Rachel knew the attic needed to be brightened. Whitewashing was the answer…opening the space and still allowing the texture of those lovely planks to shine through. The process varies some, depending on the type of wood you stain, but she offers several important tips for a technique that is relatively simple. Visit Maison de Pax, and Rachel will show you how to whitewash wood and bring a fresh, open look to your space.
This tutorial is filed in our Paint and Wall Treatments galleries.