Our first response to today's Daily DIY was "Ooooh" and then "Where can I do that?" Full restylings of at least two rooms were conceived in order to accommodate this Painted Ombre Wall. Oh, West Elm, you shoot straight for the heart, don't you? What a beautiful way to infuse rich color into a space. We just love how West Elm shows how to do this for a smaller space as well as on a larger scale.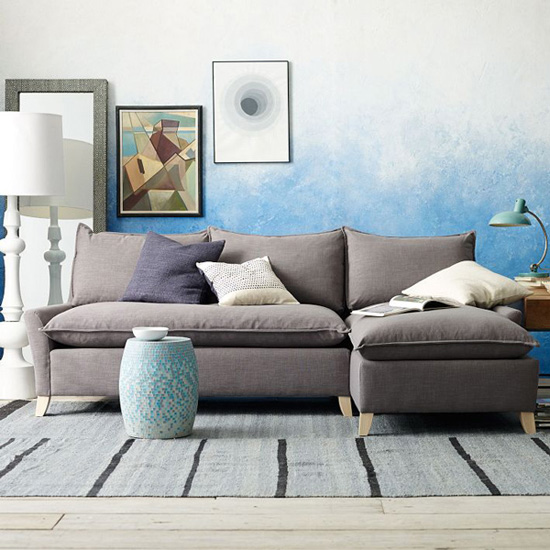 This is a fairly inexpensive project you can do for $25-50. To recreate, you'll need:
– Paint (one to three colors, depending on how large your project is)
– Paint Roller
– Spray Bottle with Water
– Large Natural Sea Sponge
– Gloves
We've already imagined this in a home office and a guest room. And a family room. Sigh. Full details are available on the West Elm blog. For future reference, you'll find this project catalogued in our Paint & Stain gallery.