Lately, we're a little obsessed with trays and centerpieces, especially since the holiday season is just around the corner. Today's Daily DIY is a mod yet versatile Colorblock Tray that acts the butler by day and moonlights as a saucy cocktail server by night. Whatever the occasion, this playful platter is a go-to entertaining tool.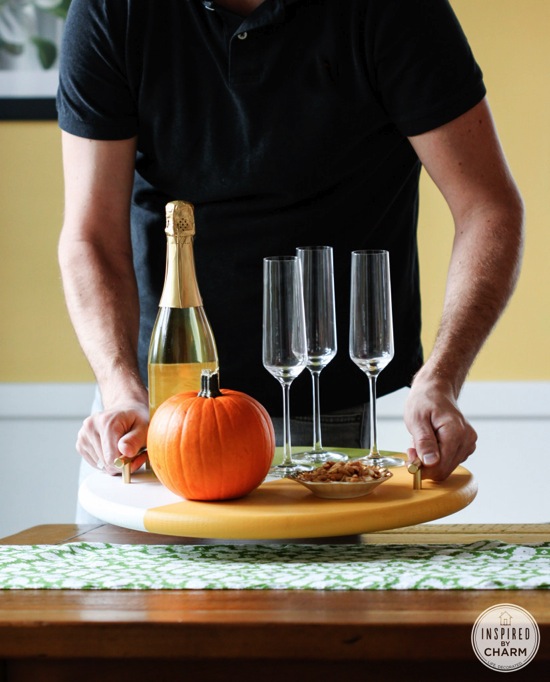 We love the bold geometric pattern and how the gold and green tones give a nod to the changing foliage. One thing designer Michael of Inspired By Charm suggests is to give yourself a few days in order to finish each paint stage to avoid potential peeling issues. Only one question remains: Which colors will you use for your Colorblock Tray?
Look for this tutorial link in our Craft and Paint galleries.