Pattern on the wall is all the rage these days and wallpaper has made a smashing comeback, but let's be honest. Too many of us remember granny's floral nightmares, and chances are if you've done any remodeling, you've had to remove it a time or two. So today we tackle How To Make A Huge Stencil for Under $15. This is a great option for those of us who crave bold pattern but aren't wanting to commit to the permanence of wallpaper.
Brooke at All Things Thrifty shares her secrets of stencil design experience, and how to avoid the costly mistakes and hand cramps that often come with first time stencil making.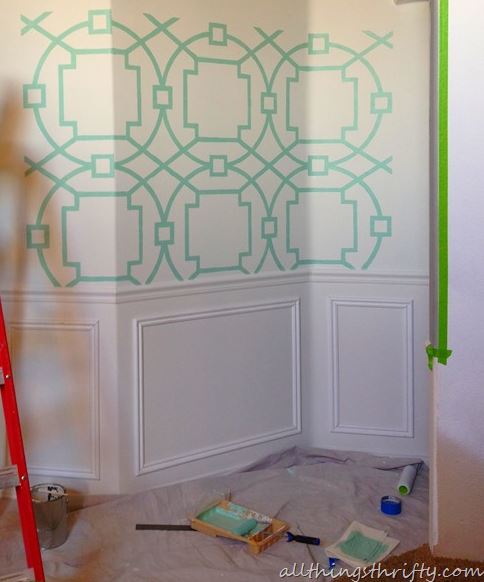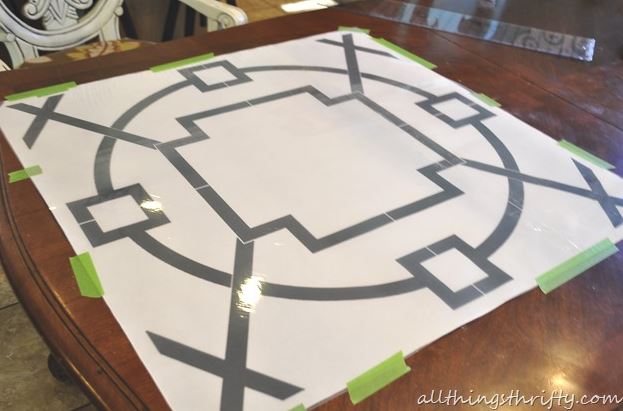 It's a whole new world when you're able to make your own designs. For this project, you'll need to allot time to create a design, and several hours for cutting and laminating.  Props to Brooke at All Things Thrifty for pulling off such an undertaking. It's a big success, and we'll keep it filed under the Wall Treatment gallery for when you want to know How To Make A Huge Stencil For Under $15. Thanks, Brooke!